During the summer, propane grills are used for outdoor cooking in almost every porch, lawn and patio. Propane grills are fueled by small propane gas cylinders. Both are very portable and can be quite easily lugged to wherever you and your family and friends would like to picnic and eat while enjoying the fresh summer air. You can even bring it to the mountains when you hunt so you can cook your catch immediately.
Most propane grills are made from stainless steel, heavy duty aluminum or porcelain. The cooking chamber has built-in burners and it is attached to the propane gas tank with a tightly-fitted hose. There is a regulator that controls the valve and the flow of the gas to the grill. These are the basic elements of the grill, but additions and customizations are possible depending on your purpose.
For extended trips in areas with no electricity, you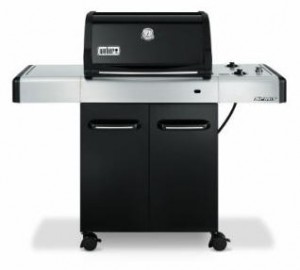 can bring a small propane gas tank and compact grill so you don't have to worry about finding dry wood to build a fire when you get there. There is minimal risk of starting a bush fire with a propane grill. A grill this small can also be used for the porch or the balcony, when the apartment does not have a lot of space but will still allow you to enjoy cooking outdoors. With this size, the grill will have one burner and one grilling surface.
When you have a big patio or backyard where to place your grill, you can get a big one with more burners and grilling surfaces. It starts with a framework with wheels so it can be moved easily. The grill is built into this framework. The gas cylinder is placed at the bottom so it stays upright. There are side flaps that can be pulled out to extend your cooking space. The cooking chamber can contain racks at various levels. There are also propane grills that have side burners that can cook dishes with different temperatures. This is a feature enabled by the regulator of the propane gas cylinder.  For high-end buyers, the Weber propane grill is quite possibly the best grill you could possibly buy.  It incorporates all the highlights above and will last just about forever.
Aside from your purpose and the space available, you may have other considerations when buying a propane grill or add-ons to your grill. Ask around and do your research. There are many varieties and types to choose from.