A garden deck installed on your property will give you a great place to entertain guests or just kick back and relax. This private outdoor area provides the perfect location for a barbecue with friends or family gatherings. Creative use of decking will cover up any landscape problems that you may have while at the same time offering you a wonderful place to enjoy the outdoors. Most decks are made from a variety of hardwoods like Teak, Ipe and Western Red Cedar.
Every type of wood will have its own physical characteristics and qualities. Teak, Ipe and Iroko are three types of decking material that are very popular with homeowners these days. Iroko is yellow when it is first installed but as it weathers it turns dark brown. The boating industry favors this material because it is strong and durable.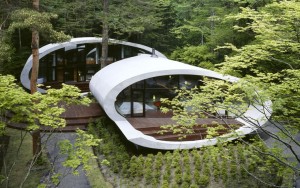 Teak has always been a very good choice for walkways near swimming pools and decks because it is attractive and very strong. This material does not require the use of preservatives or sealants. New teak is gold colored with dark accents and a noticeable grain when installed. With time it will turn silver-gray and lend an elegant look to your yard.
Ipe is known to be among the hardest of the woods found anywhere in the world so makes a great wood for garden decking. It has been rated to be about three times stronger than oak and that makes it a great option for deck and patio construction projects. When compared to other kinds of hardwood, Ipe costs less but it still has a high aesthetic value.
You should buy lumber only from a reputable retailer and verify that it has been treated against insect infestation and fungus to make sure that your deck will get the long life that you expect. Do your homework and get the facts about the different types of decking material mentioned here to determine which is best for your specific needs.